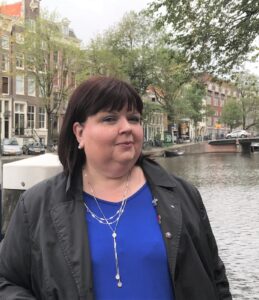 Jane Vahgatsi Biography
My name is Jane Vahgatsi. In my working life I have had 2 careers. I spent 25 years working in the City working with large financial institutions with sensitive, corporate clients and settling Futures trades worth millions of pounds every day. This part of my career developed both my IT skills and my eye for detail – there can be no mistakes in the fast-paced world of City Traders! Having reached the heights of Client Service Manager, with a team of 10 staff I decided that it was time for change in pace. I moved to my second career in the Civil Service. Within my career with the civil service, I have been able to achieve a long-held ambition of teaching, having passed a level 5 Diploma in Education and Training. I currently teach Maths, English, and IT skills to adults within the Civil Service. For the vast majority of my students English is not their first language, which has led to some very interesting times learning about and appreciating a variety of different cultures and customs.
On a personal note, I am very happily married to John, and we live in Hampshire with our gorgeous cocker spaniel. I do not have children of my own, but I am a very enthusiastic Auntie to my niece and nephew along with a collection of godchildren. These relationships are precious and of course mean that I am very interested in the things that affect young people today.
I am both honoured and delighted to have taken on the role of Treasurer for Play Kenya. I firmly believe that the skills I have developed over the years, both at work and personally, can be put to good use in helping Play Kenya to continue the vital work in providing both practical support and therapy to those in desperate need on the streets of Nakuru.