So much of the dream I had when I first came to Kenya has been fulfilled. Since I arrived in Kenya in 2007, I have work tirelessly, with some amazing people, to change the concept individuals and organisations have, about children and families, to whom life has been beyond cruel to.
I spent the first fourteen years of my time here in Kenya, focusing on bring therapeutic thinking alive, and setting up the most amazing organisation, where therapy was central. With support from so many amazing people, and a few frogs, my dream of a therapeutic house, for both boys and girls, was realised. The years and years of my life's work lives on in the children Play Kenya have helped and have yet to help.
These children are my family; I was there when they left the streets, some I carried in my arms to safety, away from police and other street men. Nothing can break that bond. We are family forever and I am so very proud of how the children responded to my model of being. Boys and girls, those who society threw away, flourished in an understanding, accepting, punishment free zone. The heart of who they always were came to the front. I am grateful to each and every one of the children that came to Play Kenya. Children are our teachers and I continue to learn from them.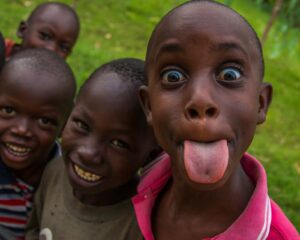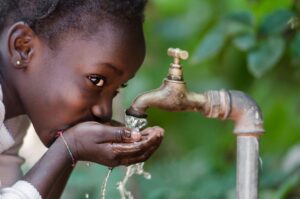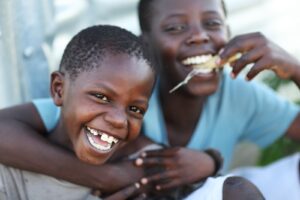 And today the dream continues. It continues to build on everything I have learnt in the many years I have been here, and the things I have yet to learn. I love the teams that we have created, low in ego and high in love.
We have achieved so very much, and we have so very far to go. We are now partnered with the Kenyan Government who love the way we work. We are changing the concepts and ideas of trauma. We are building better brains in our trauma families, and we are doing it all with Love and Kindness. The Child Protection Centre is beyond exciting. Even in it's early days it is a hub of emotional acceptance. We have individuals in for therapy, who rang from little boys abused so intimately it is destroying them, youths who have reverted to violence to control, Mama's with their babies who can safely speak about the harshness of their lives. It is magic in the making.
Please check out our projects to see what we do and how we do it. We empower the local community to make lasting changes in their own and others lives. We walk beside those who society walks away from; we train support and supervise the next generation of Government Officials, Therapists, Social Workers, Police Officers, Court Officials and Schools. We are working for a better life by Choosing Kindness and Acceptance over everything else.
Our dream is big, but we have many years of success, and some crashing failures, to build on. Come with us and see what the next chapters bring
I literally will spend my life shining the spotlight of hope on those who need us
Please always Choose Kindness and Walk with us until those who need us most, are ready to stand alone