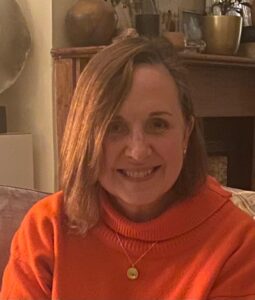 Debbie Allen Biography
Debbie has worked for over 30 years as a biomedical scientist. Following a degree at Bristol and a PhD at the Imperial Cancer Research Fund in London, she moved into the biotechnology industry. One of the proudest moments of her career was making a laboratory discovery that has led today to the world's biggest selling drug.
Debbie retired from biotech business development in 2019 after 15 years self-employed. Her passion for helping children fulfil their potential originated with a small London-based charity, Downright Excellent, dedicated to babies and children with Down Syndrome. More recently she has been focused on enabling girls to pursue STEM (science, technology, engineering and maths) subjects, to give something back to the field she loves.
Debbie first met Anne-Marie during their years together at convent school. Married to David and living in Cambridge, Debbie loves scuba diving, hiking and collecting wine.
Debbie has been a long-time supporter of Play Kenya and the work that has been done to support children with complex trauma and has been ready to step in however she has been needed.