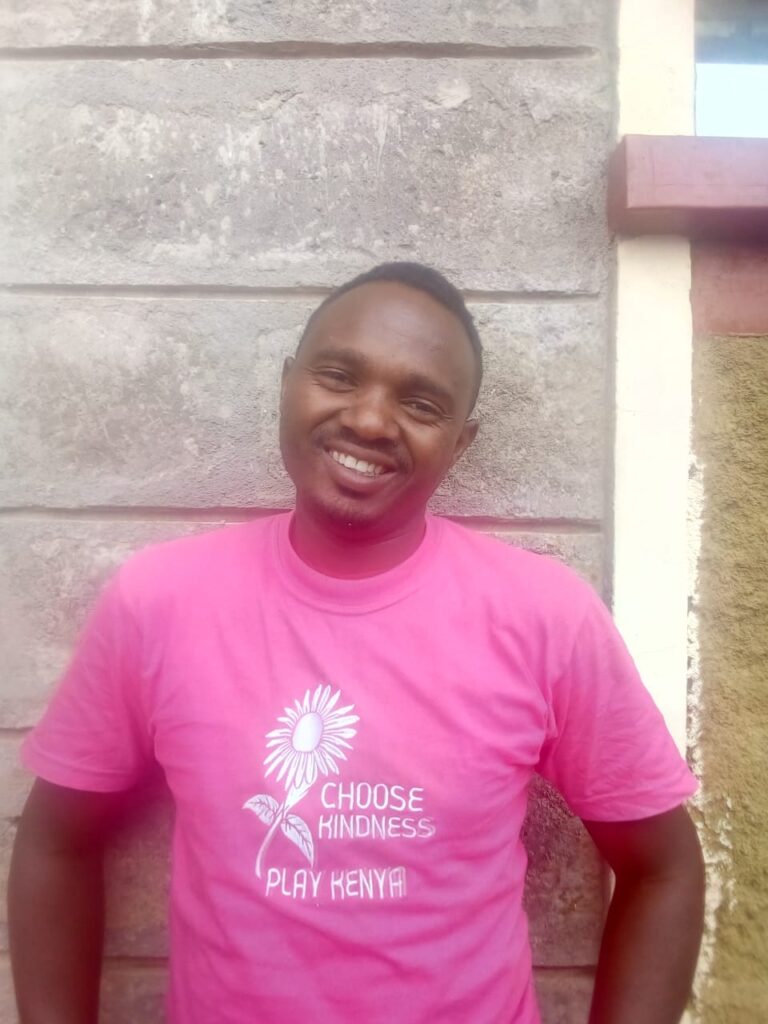 My name is Isaac Gitau and I started working for Play Kenya seven years ago. The project I was employed with, was to work with boys who had come directly from the streets, where they were introduced to a loving, kind and therapeutic home. This approach was unheard of in Kenya. They were used to being punished and beaten for any small thing they did. We the staff learnt to show a playful, accepting, curious and empathy approach to these boys who lived in fear. The project was renamed and is now under new management. I stayed with the boys for seven happy years. Watching the use of therapeutic parenting and the guidance of DDP was life changing not just for the boys but for me as a parent too. I am so grateful to be given the knowledge to parent my family with kindness.
I now feel I have come home, and I am so excited to be working directly with Anne-Marie and her team. I have attended many training over the years, but since joining Play Kenya again a month ago I have learnt so much more! As a team we work together to really understand addiction and the power of relationships. This new understanding has impacted me so much. Everyday I work directly with the young men who until recently were back on the streets of Nakuru, surviving with drugs and alcohol to help them forget their lives and experiences. These streets are very violent and a dangerous place to try and survive.
The day I shared with 10 forgotten young men that they were to be housed, trained in an exciting project that I can't wait for you to hear about, go into therapy and have a chance to really change their lives had such a huge impact on them and me.
I love being at the front line of working with kindness. This gives me a steady source of motivation that drives me to do my best.
I love working with Play Kenya